Regular price
$81.00 USD
Sale price
$81.00 USD
Unit price
per
Sale
Sold out
Equine 74 Gastric is a supplement for horses and ponies that absorbs excess gastric acid due to feeding and stress, thus buffering the pH in the horse's stomach.

Prices per kg:
2 kg = € 39.95
6 kg = € 37.50
20 kg = € 37.00
Feeding recommendation

Horses and Ponies ≤ 300 kg = 25-30 g
Horses and Ponies ≤ 600 kg = 50-60 g
Horses and Ponies > 600 kg =60-100 g
Shipping information

Delivery time:

Germany 3 - 5 days
Europe 5 - 8 days
Outside Europe 8 - 14 days
View full details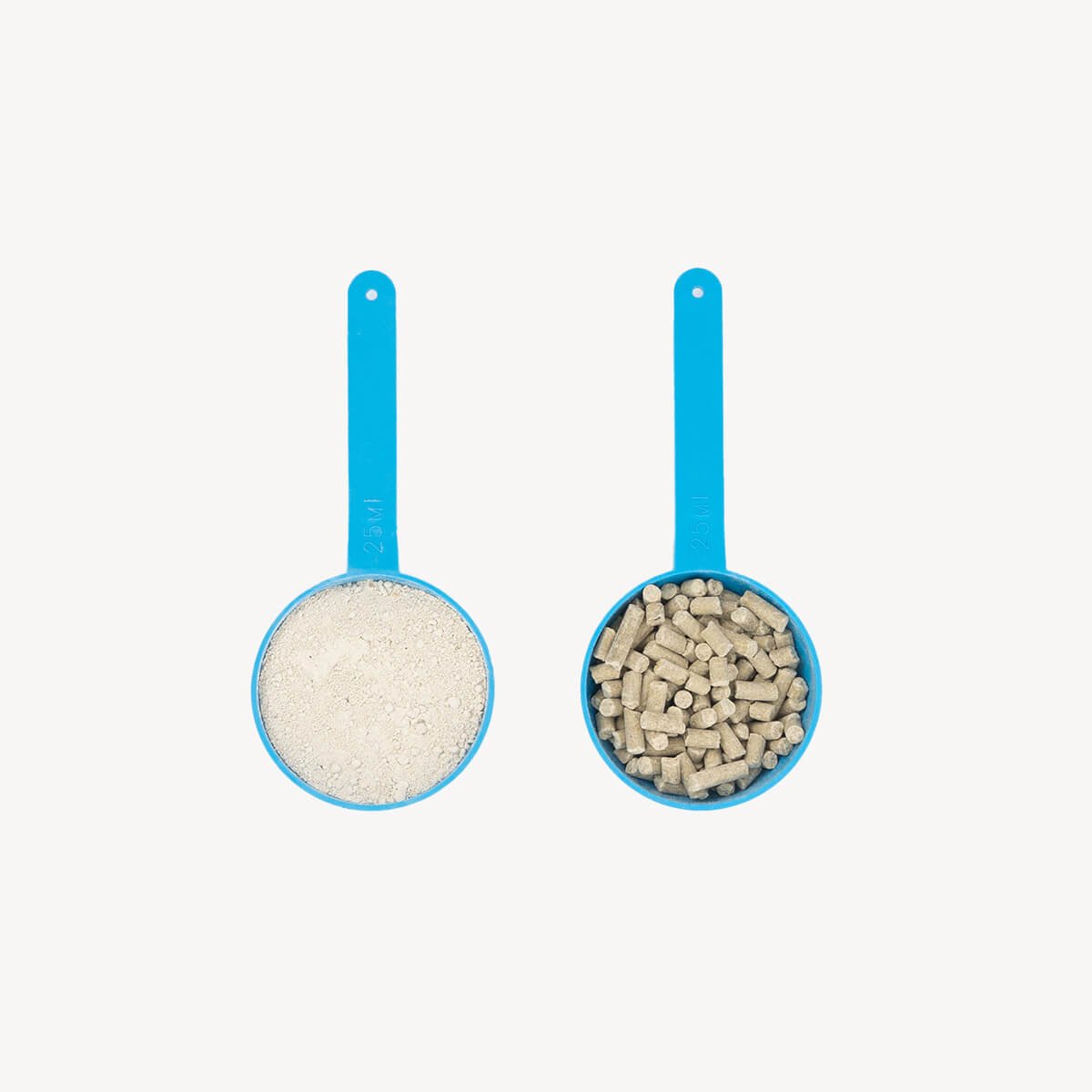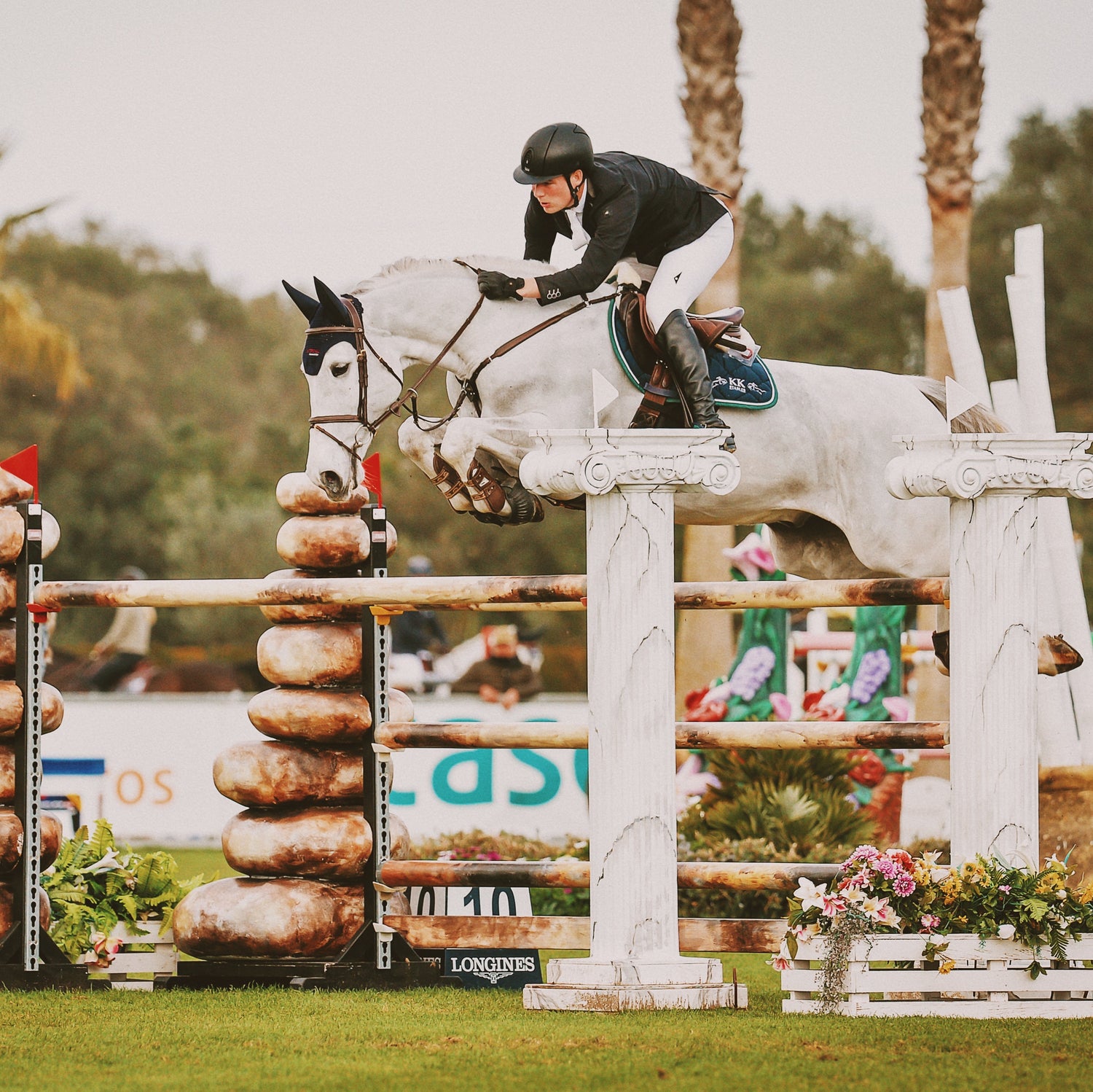 Doping-free
Equine 74® Gastric does not contain any ingredient known to contravene the Jockey Club, FEI or BSJA rules.
Was ist Equine 74 Gastric?

Equine 74 Gastric is a supplement for horses and ponies that absorbs the excess gastric acid caused by feeding and stress, thus buffering the pH value in the horse's stomach.

Sports and leisure riders, amateurs, world champions and Olympic champions feed it to their horses daily.

Where does Equine 74 Gastric come from?

From the coast of Iceland, processed in Ireland and Germany, 100% natural.
Equine 74 Gastric is obtained from a special species of red algae (Lithothamnium calcareum) harvested from the seabed off the coast of Iceland and then subject to gentle drying processes in Ireland.

The raw material is then processed and packaged in various production steps in Germany - thus the label Made in Germany.

How does Equine 74 Gastric work?

Equine 74 Gastric works like a sponge to absorb excess gastric acid.

The red algae – the natural basis of Equine 74 Gastric – contain 74 different minerals, including large amounts of calcium and magnesium, which have high bioavailability. Equine 74 Gastric's high calcium and magnesium content and its unique sponge properties provide up to 2.5 times more acid buffer capacity than equine gastric acid supplements obtained from limestone.

This means that Equine 74 Gastric can buffer more gastric acid than conventional products containing calcium. Equine 74 Gastric absorbs excess gastric acid like a sponge to ensure a more balanced pH level in the horse's stomach. The excess acid can no longer attack the stomach lining, thus preventing the development of gastric ulcers.

The feed then passes into the intestine with no hyperacidity. This creates more equilibrium amongst intestinal flora, allowing the intestinal microbes to work better, usually leading to an improved absorption of feed.

How should I administer Equine 74 Gastric?

Feed 50 grammes daily to combat hyperacidity of stomach contents.

Equine 74 Gastric is available in both powder and pellet form. Depending on the horse and preference, it can be fed straight from your hand or added to the horse's normal feed.
Both the powder and the pellets can be mixed with moist feed such as mash or "Schlonzi" with no lost benefits.

Feed horses 25–50 g of Equine 74 Gastric 1–2 times daily, depending on the size and weight of the horse, its susceptibility to stress and how much gastric acid is being produced.

Is Equine 74 recommended for my horse?

Basically all horses can be fed Equine 74 Gastric, from small Shetland ponies to high-performance sport horses. Equine 74 Gastric is especially suitable for horses that are susceptible to stress and therefore produce more gastric acid.

Equine 74 Gastric creates a natural, well-balanced environment in your horse's stomach so that your horse will feel better and be ready to get back to work!
Immer wieder gute Erfahrungen
Equine 74 erstickt das Problem im Keim, ehe es wirklich entsteht. Ich füttere es, sobald das Futter auf der Koppel knapp wird - unsere Pferde stehen gut 12 Stunden draußen. So hat mein Pferd kein Problem mit überschüssiger Magensäure.
JW
Super!! A product that does what is says!
Für uns nicht geeignet
Mein Pferd frisst das Pulver leider sehr schlecht und eine tägliche Gabe über eine Spritze ins Maul ist leider auch keine Lösung..
Das Pulver ist leider extrem staubig - d.h. Über normales Futter gar nicht fütterbar, da es sonst bei meinem Pferd direkt zum Husten und schnauben führt
Mein Pferd frisst es nur, wenn ich es mit dem Mash aufkochen lasse - ich denke aber durch das aufkochen verliert das Pulver wohl seine Wirkung
Bei uns leider ohne Erfolg
Fütterungsempfehlung
Ichvhabe den Eindruck das es unsere Stute hilft, der Sattelzwang ist so gut wie weg.
Auch das fressverhalten hat sich geändert.
Nur jetzt kommt der Herbst und Fellwechsel