Regular price
Sale price
$6.00 USD
Unit price
per
Sale
Sold out
Order a free sample of Equine 74 Gastric and see if your horse prefers pellets or powder.
Sample contains 50-70 g of each variant.
The feed sample can only be ordered once.

Doping-free: Equine 74® Gastric does not contain any ingredient known to contravene the Jockey Club, FEI or BSJA rules.
Shipping information

Delivery time:

Germany 3 - 5 days
Europe 5 - 8 days
Outside Europe 8 - 14 days
View full details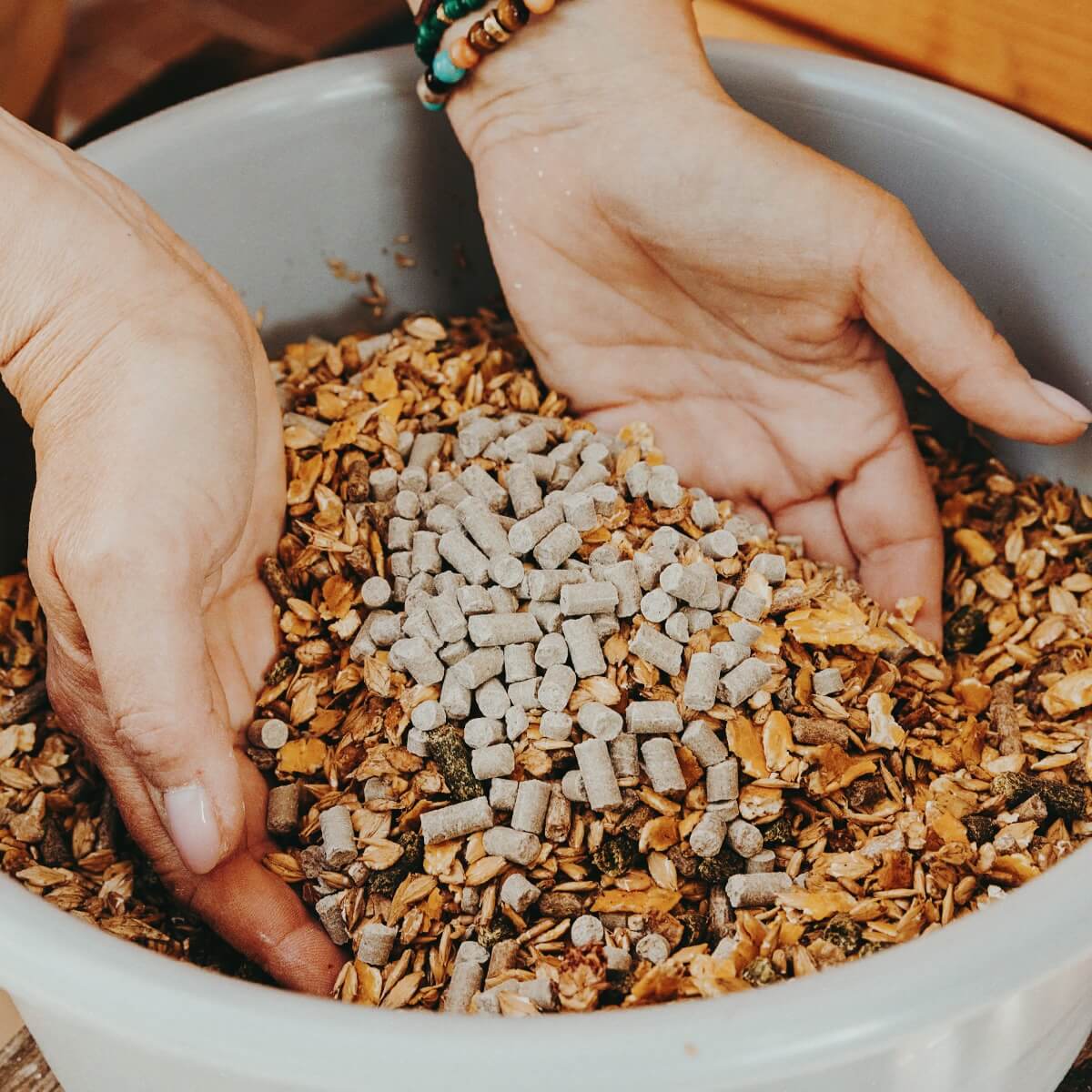 Bis jetzt nehmen beide Pferde (Haflingerstute, PRE) die Pellets sehr gern, der Spanier zeigt noch die Verhaltensänderungen ( Beißen, wildes, aufgeregtes Kauen, ), die mich an Magenschmerzen denken ließen,, die Empfindlichkeit auf der rechten Seite in der Magengegend ist allerdings schon besser geworden. Ich melde mich nochmal, wie sich das weiter entwickelt. MfG
Dr. Monika Pothmann-Wirth
Proben sind nie angekommen
Die Proben die ich bestellt hatte sind nicht bei mir angekommen, somit musste ich mir was anderes bestellen. Hätte es gerne ausprobiert
Lieferung top , Akzeptiert es auch , Wirkung unklar
Ich kann bisher noch keine Verbesserung ( Kotwasser) Verdacht auf Magenbeschwerden feststellen. Er akzeptiert beide Varianten.
Gastric Sample
Ein wirklich gutes Produkt, welches dem Pferd sogar scheinbar zu schmecken scheint. Mein Pferd ist entspannter und zufriedener bei der Arbeit. Leider ist die Anwendung bzw das Verabreichen etwas schwierig. Ich brauche eine zweite Person, weil ich nicht genug Kraft habe um die Paste aus der Spritze zu drücken.